Together with practice leaders we're building a
next-generation specialty GPO
dedicated to community care providers.
About Us
Today's specialty GPOs for the clinic class of trade are tied to multi-billion dollar companies that serve competing healthcare segments. In discussions with community specialty providers nationwide we've heard common, pronounced themes: That they feel invisible to these massive companies. That larger hospital, retail pharmacy, and PBM customers carry more weight. That operations have been "de-specialized." That smaller account teams focus on quick fixes and patchwork solutions. In a nutshell, they've told us that they feel stuck with no alternatives.
Founded in 2022, AllyGPO is 100% dedicated to independent specialty providers who serve their local patient communities. We're raising the bar on specialty GPO service, collaboration, and performance. Our drug contracts combined with full-scale, technology-forward solutions and white-glove service empower our members to make decisions that strengthen their bottom line and their ability to affect their future in the healthcare industry. Together, with our members, our vision is to usher in a new era of productivity and growth for specialty community practices so that they can continue to care for patients their way.
Our Manifesto
MORE THAN A MISSION – AN UNSHAKABLE PURPOSE THAT DRIVES US
To be an ally to specialty practices in preserving the vitality and value of community-based patient care by increasing their group purchasing power, advocacy, efficiency, and financial health.

We're transparent
We do everything with openness and candor. Respect, authenticity, and integrity are part of our DNA.

We're remarkably reliable
We consistently deliver, honor our commitments, and cultivate relationships that you can count on.

We're active innovators
We challenge ourselves to continuously set ourselves apart and reward impact above output. We innovate to solve problems, improve processes, and find new opportunities for our members.

We're in your corner
We're available and helpful, actively listening to needs. We're prompt and proactive in our response. We take our stake in the success of our members seriously.

We're community champions
We're tenacious in advocating the importance of community-based specialty care. We're equally unwavering in ensuring a diverse and equitable workplace.
Our Leadership
AllyGPO's management team has a 185+ year track record of success leading GPOs, optimizing supply chain, supporting specialty care practices, and partnering with biopharmaceutical organizations. Having previously worked at the Big 3 distributors, AllyGPO leaders have a clear vision of what a GPO can do better for its members and the expertise and passion to make it happen.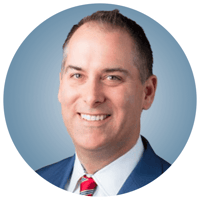 A dynamic, strategic leader known for delivering strong business growth and high-value, meaningful results for members and investors. Brian draws upon over a decade of experience as President of AmerisourceBergen group purchasing organizations.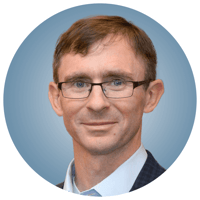 A standout general manager with deep operations, finance, pricing, and analytics expertise who solves problems, increases efficiency, and effects change. Kevan builds on his 15 years at McKesson as VP of GPO Operations, VP/GM of GPO Services, and other leadership roles.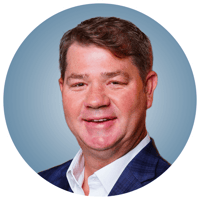 A financial planning and accounting whiz who has developed and implemented financial strategies that improved cash flow and profitability for numerous organizations, including AmerisourceBergen where he guided specialty distribution and GPOs as VP of Finance.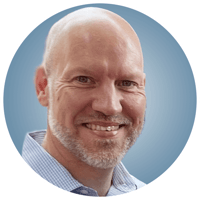 An expert in developing commercial strategies that integrate sales, service, and partnership to drive growth. With his customer-centric approach, Aaron has a history of delivering exceptional results in his various roles across biopharma and as SVP of GPO and Manufacturer Services at AmerisourceBergen.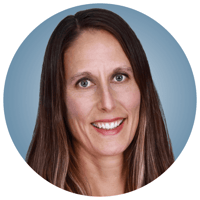 A collaborative business strategist and persuasive sales leader who brings her holistic viewpoint and innovative approach to specialty providers. Naomi's career in distribution and GPOs includes 20 years in sales, business development, and marketing roles at McKesson, and market access for a global bio pharma company.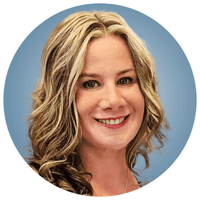 A rock-solid partner to biopharma and healthcare providers. Jennette served as VP, USRetina, and was at Cardinal Health for 17 years, including being the first VitalSource GPO employee and Senior Director, Manufacturer Contracts, Solutions & Sales.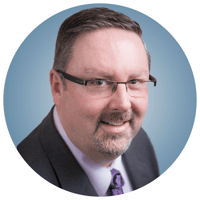 A software-savvy, big-picture planner who builds teams and roadmaps that consistently demonstrate the value that data and technology deliver to healthcare businesses. Stuart spent 18 years overseeing AmerisourceBergen software solutions and IT services.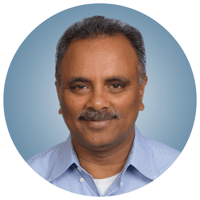 An expert in transforming technology into a strategic asset that propels innovation and is core to every business process. Ravi was formerly CTO at both AmerisourceBergen Provider Solutions and Nant Health, cofounder of Healthy Engage, and holds several patents for commercial technology solutions.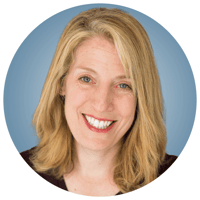 A strategic storyteller with expertise in managing and promoting solutions where healthcare and technology intersect to benefit patients and providers. In addition to leading McKesson Specialty Health marketing, Dara's experience includes digital health startups, biopharma, and health plans.
Board of Directors
Meet AllyGPO's Board of Directors – a team whose varied backgrounds include specialty distribution, strategic consulting, private equity, pharmaceuticals, and clinical research. Their financial and industry acumen brings AllyGPO insights, keeps us accountable to our mission, and ensures we have the funds and resources to achieve our goals.
James Frary (Chairman)
Former CEO
US Acute Care Solutions
Former EVP & President of AmerisourceBergen's specialty pharmaceutical distribution and commercialization, Growth Strategy Partner at Oliver Wyman, and most recently CEO of USACS, the third largest acute care physician practice in the US.
Matthew Johnson
Managing Partner
Ingenium Global Consulting
An accomplished healthcare executive and strategic advisor who previously led M&A and Strategy at AmerisourceBergen Strategy and was COO/GM for ASD Healthcare.
Bill Sharbaugh
Former COO
Pharmaceutical Product Development
Extensive pharmaceutical industry leadership experience in global clinical development and supply operations, manufacturing, and sales at BMS and Merck.
Linda Matthews
CEO
BioCare, Inc.
A trailblazer with more than 20 years of experience leading BioCare. Linda has been integral in the company's phenomenal growth and cultivated a patient-centered culture that delivers high-touch and highly responsive customer service.
Natasha Latif
Principal - Healthcare
The Vistria Group
A specialist in healthcare private equity portfolio management, Natasha employs her strategic planning and finance expertise as an advisory board member to many growing start-ups that operate at the intersection of purpose and profit.
Mike Cunningham, PharmD
Principal Consultant & Owner
Rx 2020 LLC
A community practice advocate with deep specialty pharmaceutical expertise, including co-founding an oncology specialty GPO, serving as VP/GM GPO Services for McKesson, and building strong partnerships with life science companies.
Careers
Everything we do is guided by our mission to be an ally to specialty practices in preserving the vitality and value of community-based patient care. We're looking for talented people like you to help us.
We're a close-knit group of energetic, smart, and caring people focused on delivering excellent financial, clinical, and operational support to specialty practices so that they have more time for their patients. We're an entirely remote company with a supportive, collaborative atmosphere that values diversity, equity and inclusion, and work-life balance. We offer competitive benefits and compensation to collaborative, creative people.
As we grow, so does our need for talented team members to serve our community-based, independent specialty practice members. Join us in raising the bar on the impact a specialty group purchasing organization can have.
Let's Connect.
Our team can't wait to learn more about your business needs and talk about how AllyGPO can help you.